Regulations
Woodhouse Sleeper Berth – 49 CFR 393.76 Compliance Summary
Woodhouse Sleeper Berth – 49 CFR 393.76 Compliance Summary
---
Summary
This Compliance Summary is intended to help familiarize inspectors and officers in the field with a Sleeper Berth unit which is being installed and utilized by "Hotshot" carriers in one-ton pickups. Woodhouse Sleeper Berth, Inc. (WSB) has developed a Sleeper Berth conversion for one-ton and larger pickups. The Federal Department of Transportation has inspected the conversion unit for compliance.
Background
As viewed below, the modification include concave door panels, which make it possible to satisfy the Berth length requirement, rear seat area frame and mattress, special cargo style restraint harness and front passenger seat removal. The exterior retains the factory stock appearance.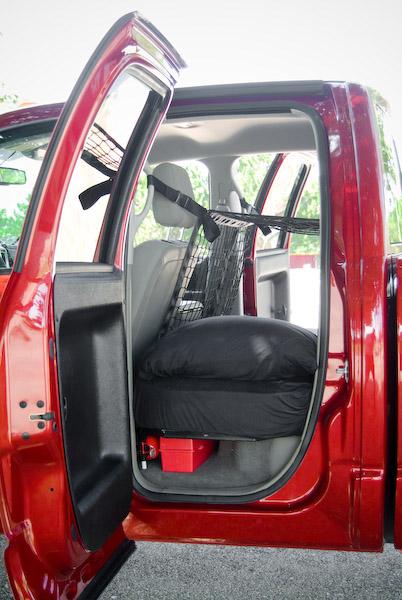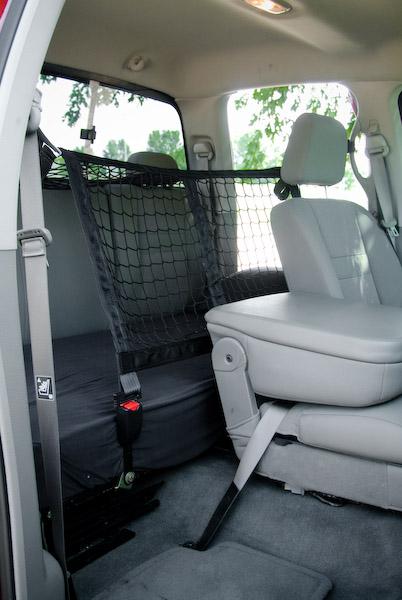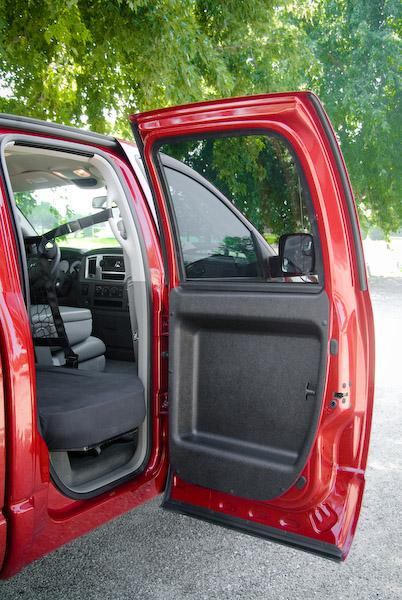 Under the Sleeper Berth provisions, the dimensions of a Sleeper Berth must be as follows:
Length: The length of the Sleeper Berth must be at least 75 inches long measured on the centerline of the longitudinal axis (down the middle of the mattress). (Note: The intent is for the mattress to be 75 inches or greater. Example: 80 inch Berth with a 60 inch mattress meets the Berth requirement, but does not allow for proper sleep.)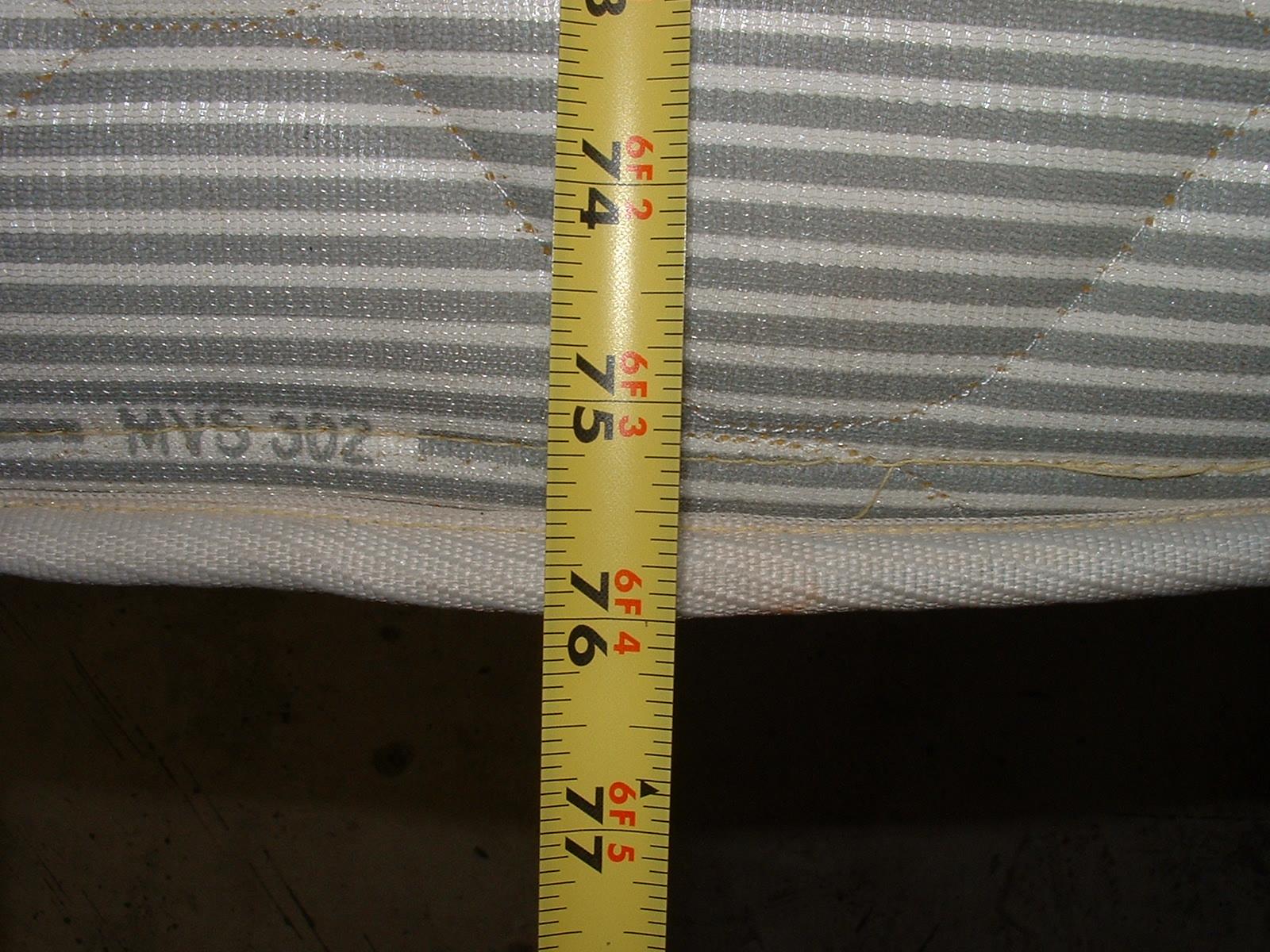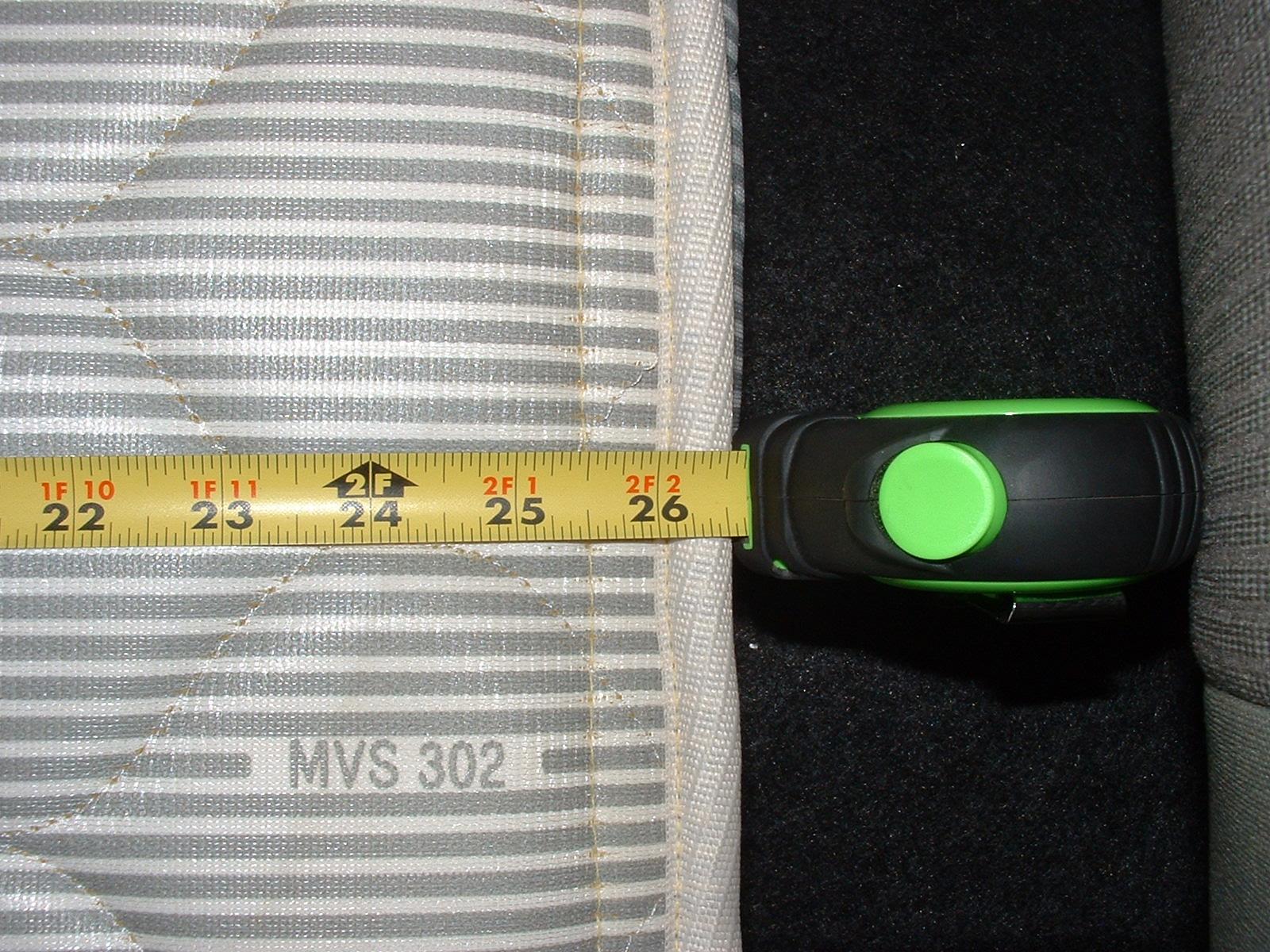 Width: The width of the Sleeper Berth must be at least 24 inches wide measured on the centerline of the transverse axis (down the middle of the mattress).
Height: The height of the Sleeper Berth must be at least 24 inches high measured from the highest point of the top of the mattress (generally from the center of the mattress). The WSB surpasses the 24 inch requirement. Other items on compliance:
An occupant's ready entrance to, and exit from, the Sleeper Berth into the driver's seat or compartment must not be unduly hindered. Therefore, the front passenger's seat of the vehicle must be removed from the vehicle. This will allow for the required opening of 18 inches high and 36 inches wide to and from the Berth.
Make sure that the Sleeper Berth has adequate bed clothing and blankets and that it is equipped with an acceptable mattress. The Woodhouse Sleeper Berth includes a hand crafted, innerspring mattress that complies with Motor Vehicle Standard 302.
The conversion must include an occupant restraint which must be designed, installed, and maintained to withstand a minimum total force of 6,000 pounds applied toward the front of the vehicle and parallel to the longitudinal axis of the vehicle. The restraint system used in the WSB was tested and has passed the 6,000 pound pull test requirement. (Note: Lap belts alone may meet the 6,000 pound requirement; however, lap belt usage is for sitting purposes only, they are not intended for prone position usage. As a result, lap belts alone do not satisfy the requirements under section 393.76)
Guidance
This Compliance Summary should be used for field officer information and guidance. If an inspector has any questions regarding the Woodhouse Sleeper Berth, please contact Paul Cech or Jerry Miller at Woodhouse Sleeper Berth, Inc. at (800) 889-1893.
Owners Link